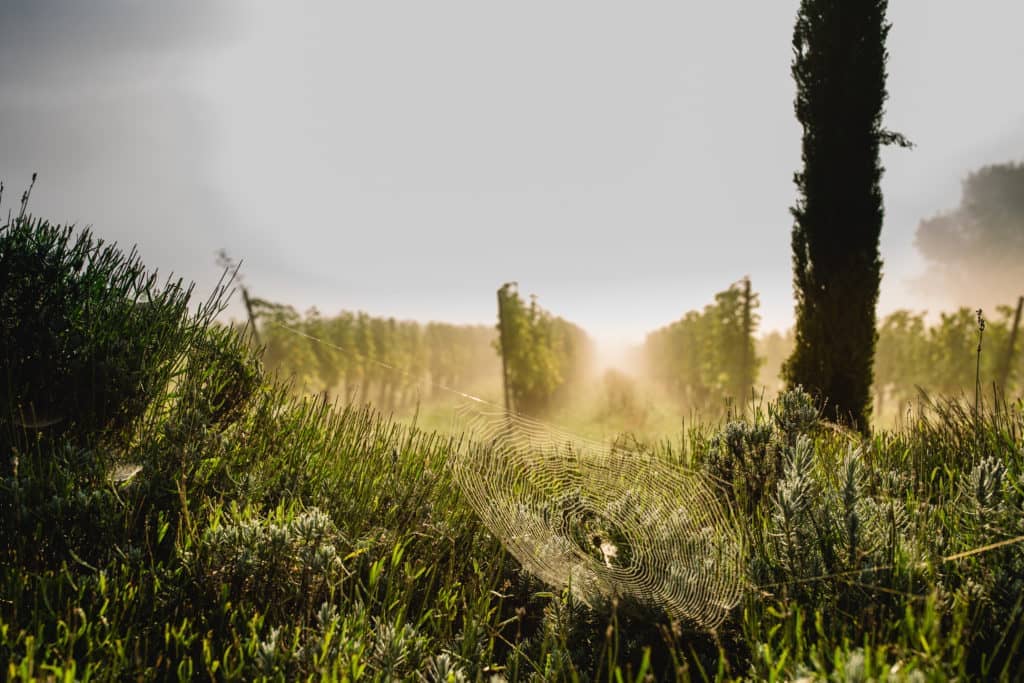 I'll tell you a story so you know how things you can see today came to be: the gardens, old roses, the orchard, the beehives, and grapevines that carry the grapes for the famous Sauvignon Blanc of the winery, my aroma and terroir tours, my home-made specialties, and my work as a life coach and certified provider of systemic and individual family constellation with Tetralemma module. It is the story of these vineyards and the story of my life.
Together with my husband Walter, I planted the vines on the Obegg site back in 1989, where we harvest the grapes for our highly complex Morillon (Chardonnay). When looking for a home for ourselves and our family, we found an old farmhouse. We bought it and converted it to fit our needs. This happened back in 1991. We still live there today.
One year later, we planted the site of Hochgrassnitzberg, again with our own hands. The vines come up close to our house. I gave birth to four children: Walter jr., Lukas, Anna, and Lara. Three of my children have meanwhile grown up. Walter jr. left us much too early. The loss of my first-born was a hard hit, and it took me years to cope.
To rediscover my strength, I started planting a garden above the vineyards, in 1992. My passion for old roses and historical plants have grown from year to year, and the gardens with them. This vitality and new force of life that I found in what's today the Südsteiermark Garten® was not only obvious to me: many of our guests were also aware of its special magic and of the strength of this place, and found in it a place for contemplation. In addition to my tasks as a winegrower and mother, I took courses with reputable teachers.
Several years ago, I planted a row of cypresses bordered with lavender. My husband had to sacrifice 1 000 grapevines to make it possible. It took some time and effort to persuade him, but meanwhile the gardens and the vineyards have fused to a mutually fruitful unity. The historical roses, shrubs and grapevines of the site are nourished by the terroir of our vineyard.
The garden as a workplace
I would not even think of using artificial fertilizer or chemical plant protection. I fully trust the forces and diversity of nature. Bees populate the garden. They feel at home here and collect the honey from the roses, from lavender and all other blossoms. The wild orchard is home to noble fruits, old varieties of apples, quinces, plums, and pears that I process into the finest delights. Here I familiarize visitors of my terroir and aroma tours with the secrets of soil, landscape, and wine. Here I give support to customers in difficult life situations and at the crossroads of life, using Tetralemma coaching to help them in finding a good decision for themselves.
This vineyard and these gardens are my workplace, as winegrower, producer of regional specialties, as a certified life coach and certified systemic family constellation practitioner, and as a guide to this wonderful landscape and the strength that it bestows on each of us.