Seeing, hearing, feeling, smelling, tasting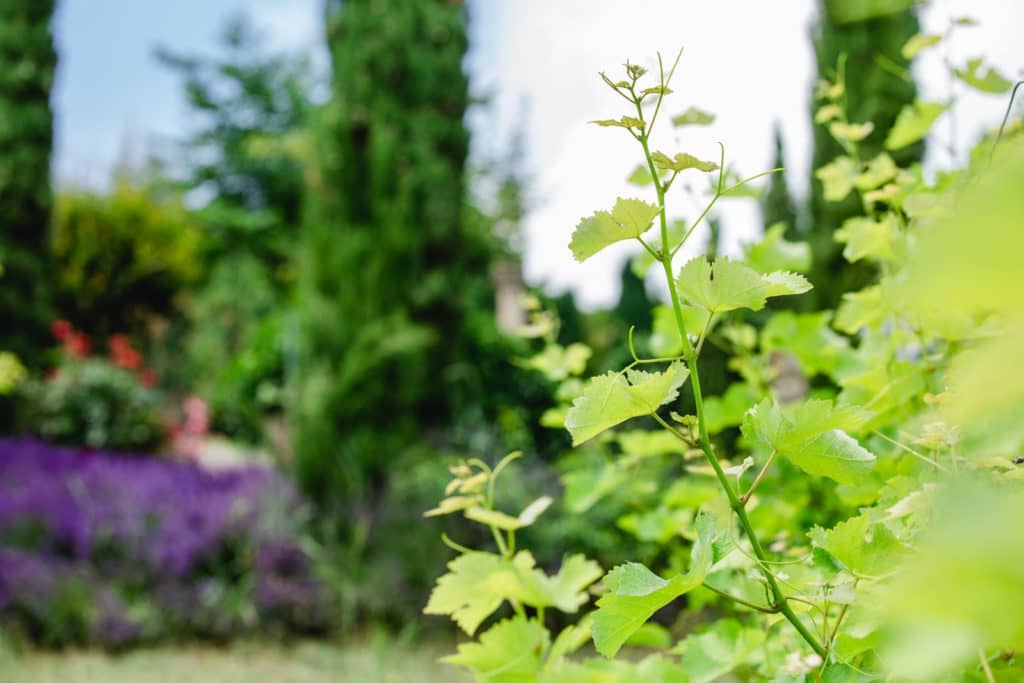 Duration: approx. 90 min.
Terroir tours are by appointment only and will take approx. 90 min. (regardless of weather, April to 31 October)
Groups of more than 25 persons will be divided: Garden tour – 60 min. – meanwhile the rest of the group tastes 2-3 wines in the cellar & cellar tour, duration 60 min.
Then groups switch: approx. 150 min.
New: We renovated the old vaulted cellar and redesigned it into a small farm store, a quiet place to taste the products of my gardens. Garden tour plus tasting ca. 1.5 hours.
The magic of Südsteiermark
With RENATE POLZ
Expect an unforgettable experience, an experience that will grasp all your senses. Enjoy the magic of Südsteiermark and its unique flair.
Meander through this wonderful garden scenery, for a symbolic visit to the deeper layers of this magical landscape. Taste a selection of wines amidst the Südsteiermark Garten.
Enjoy the sheer opulence that nature in Southern Styria has to offer: colours, scents, taste sensations, and many other sensual impressions. The delightful diversity of flora and fauna.
Trees, shrubs, and flowers; old roses; the scent of lavender; daffodils, tulips, peonies; sunflowers, dahlia, zinnia; the orchards with apples, pears, and plums.
Amur marples and cypresses; below them the vineyards, grapevines, and grapes; blooming and withering, growing and waning, ripening and harvesting, coming and going in the natural cycle of the seasons.
The fresh colours of spring, the flaring summer heat, the colours of fall. Sunshine and rain, silence and storm; the cooling winds. The humming of the bees and bumblebees, the murmur of a fountain.
Südsteiermark Garten®  and Renate Polz Garten®  are registered and protected trademarks (Patentamt).